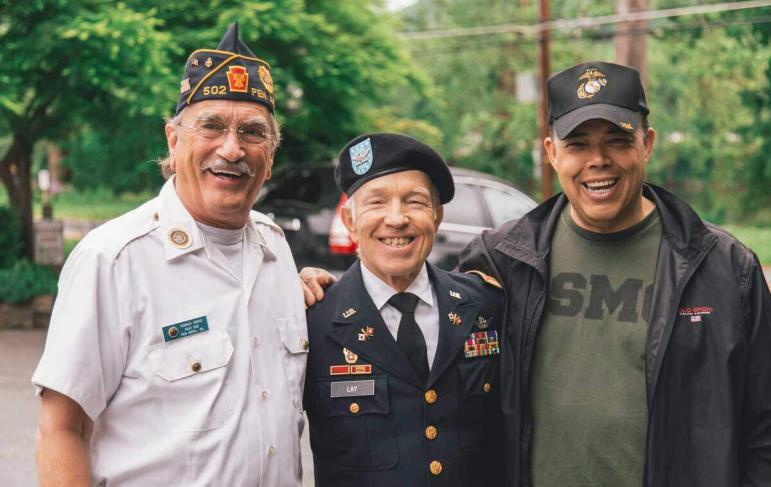 We all owe our veterans a debt of gratitude for the sacrifices they have made for us and our country through the years. Many veterans now have disabilities, medical conditions or injuries that they incurred or aggravated while they were actively serving and may be eligible for a variety of benefits—no matter when or where they served. But the labyrinth of searching out and applying for these benefits may be overwhelming for some.
Hi, I'm Margie Karl, attorney at law, based in Berea, and serving the communities in Northeast Ohio. I have helped many veterans through the step-by-step process of securing these tax-free, monthly VA pension benefits for at-home care or assisted living. And I conduct this service free of charge. I'll walk you through the process of applying for VA benefits and help you gather the required evidence to support your statements to qualify for those benefits.
It's understandable that certain situations require a fee service in estate planning to ensure your assets are protected. Using an estate planning tool, called an Irrevocable Trust, I can make certain that a veteran or his or her spouse can transfer assets to a trust so they can fall within the household asset requirements and thereby receive VA pension benefits. While trusts have become a popular tool, there are many landmines and pitfalls in using Irrevocable Trusts when it comes to VA pension planning. I can help you determine how to go about setting up an Irrevocable Trust to protect your assets.
An Irrevocable Trust is a type of trust that by design can't be modified, amended, changed or revoked. It is used to achieve a variety of estate planning goals by removing property from the veteran's estate and providing asset protection for surviving spouses, descendants, and other beneficiaries.
The VA benefit does not have a long "look back" period, unlike Medicaid, which has a look back period of five years. What this means is that the period that the VA takes into consideration for any assets transferred into a trust prior to submitting an application for benefits is very short, unlike Medicaid which, in determining eligibility, takes into account any assets transferred within the last five years.
As your attorney, I can make sure all aspects are covered, such as including special needs language. This language allows the trust to supplement any government benefits that the beneficiary may be receiving or could be eligible for, such as VA benefits, without disqualifying the beneficiary from the government benefits just because they are the beneficiary of a trust.
An example of this is a veteran who may be receiving monthly benefits that cover 12 hours per week of home care. But the veteran may really need 40 hours per week of home care. The special needs language in the trust allows the trustee to withdraw enough money from the trust each month to cover the additional hours of care for the veteran.
I can guide you in selecting the right kinds of trusts for your specific circumstances or situation so that you are well informed and protected.
An Irrevocable Trust cannot be changed after it has been created. Assets transferred to an Irrevocable Trust are no longer owned by you as they become the property of the trust, which also keeps your assets safe from most creditors. Since you no longer have a financial interest in the assets in the Irrevocable Trust, the trust cannot be taken as part of divorce or other proceedings introduced by creditors, thus offering the asset protection you want.